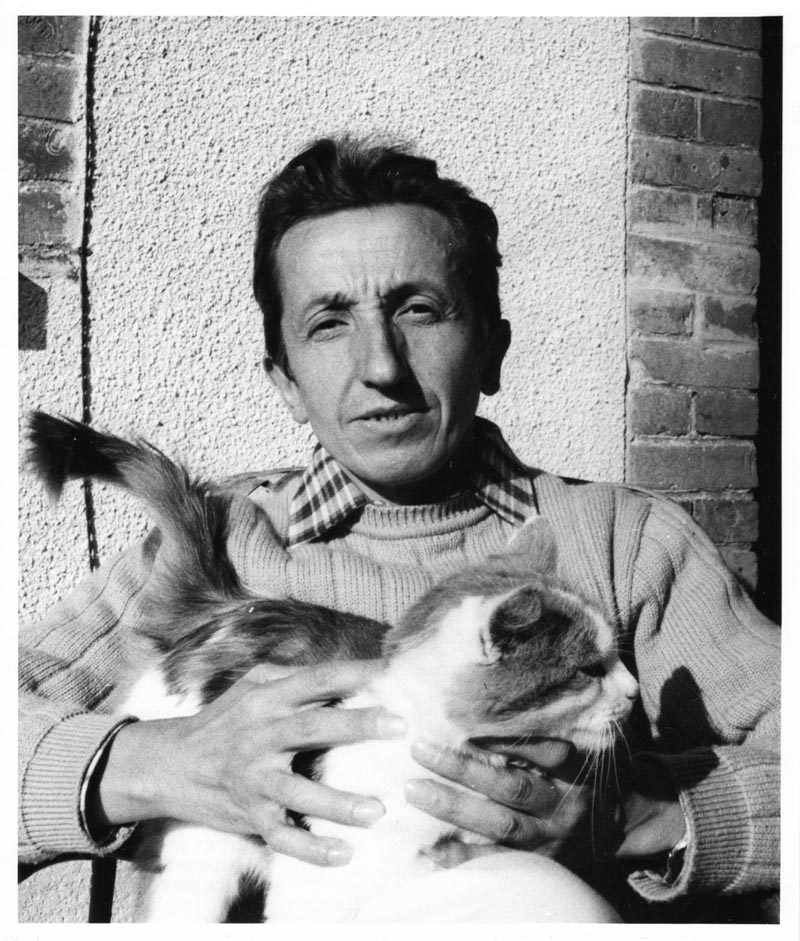 A Short Biography of François Fiedler (1921-2001)
After receiving a Masters in Fine Arts degree from the Academy of Budapest, François Fiedler moved to Paris with his first wife in 1946. She died six months later, leaving him alone in a country where he barely spoke the language and had no friends. To make money, he made official copies of famous paintings for museums, as well as some small figurative paintings of his own.
He met his second wife, Claire, and they lived in a little house in the forest south of Paris. One day while looking at a pot of house paint, crackled by the sun and making such beautiful designs, he decided to reproduce this process on canvas. After this he never again made figurative paintings, finding so many forms of expression in this new technique.
As luck would have it, the great artist Miró saw one of Fiedler's works in a corner of a little gallery and was amazed by it. He decided to find the artist, and so met Fiedler. They became close friends, and Miró introduced François to the famous gallery and art dealer Aimé Maeght. Now he was connected with some of the greatest creators of the time, all managed by Aimé Maeght. He became close with Giacometti, Brach, Cesar, Ubac, Tal-Coat, Miró, Moretti, Chagall, and so many other artists of this era.
As his career progressed, he found that many young collectors did not have the money to buy an oil painting, so he found a way to convey the same feeling and meaning in etchings that he had achieved in oils. He started a series of monotypes, some in very limited editions. These striking original artworks introduced Fiedler to a whole new clientele.
His prolific career spanned six decades, and his dedication to his unique vision won him the respect and admiration of the art world - though never the widespread acclaim of his contemporaries of which he was so deserving. His art does not shout out at you; rather it seeps into your being slowly, with a depth that is too seldom achieved by modern non-figurative art.